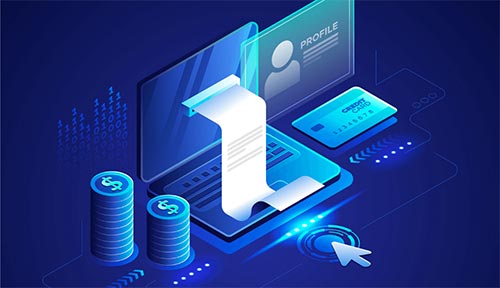 Every website needs a web host. Having detailed knowledge about different types of web hosting is necessary because choosing the wrong web host can lead to problems later on. If you are starting your first website do not rush into the things, properly study and plan which web host is the best according to your niche.
What is Web Hosting?
Let us first understand, what is web hosting? Servers are powerful pieces of hardware that had your data related to sites. Websites are hosted on servers. Every data of your website is stored on the server and accessed through your web host. It includes everything – your texts, videos, files, etc. Servers are located in data centres. Many web hosts companies manage and sun these data centres.
Web hosts provide space for your website to be accessed on the internet. These helps to search your site and view your online web page.
Different types of Web Hosting
As all the servers are different, many hosting options are available. Many websites may also share same web host. The type of web host you want depends on the type of website and the amount of traffic you get. A different hosting options also have a different price so, choosing the right fit for your website is crucial.
There are six different types of web hosting options you can opt which you find suitable. Read the whole article to get a piece of detailed knowledge and choose the right web host for your website.
Shared Hosting
It is the most basic type of web host. Very cost- effective for beginners. The name itself implies there is an individual server on which websites using shared hosting would be sharing resources. The cost is less for the web hosts as the resources are splitter, so, this web host is available in very cheap cost. Each website holder will have very limited number of resources.
Shared hosting has its own drawbacks. If, another website on your server has a very good traffic it will automatically affect the performance on your site.
If someone has a tight budget then shared hosting is the best option. It's a great pick for bloggers and small business owners.
VPS stands for "Virtual Private Server." If your website has outgrown then you should upgrade to VPS hosting. It is almost similar to share hosting. The only difference is the number of websites you will be sharing the server will be less. The main server is split into many virtual servers. It can be easily customized by the individual websites. The main server may be shared with many websites but your website will have a dedicated resource with VPS.
With VPS you won't be sharing resources so, you need not worry about your website to crash. You will get high quality loading time facilities and higher uptime rates.
However, you will be sharing some resources so still there are some limitations with the VPS. It works good for the small or medium- sized business owners that cannot afford any downtime on their website.
WordPress hosting optimizes for WordPress as your content management system. Provider offers two types of WordPress Hosting options
Shared WordPress Hosting
Managed WordPress Hosting
Shared WordPress Hosting works similar to a regular shared hosting. The only difference is that it has WordPress already installed.
Managed WordPress Hosting has some added benefits to it. It includes server catching, enhanced security, staging, and faster loading speed.
WordPress hosting usually has added security for the websites running on WordPress. As this is used all around the globe there are many risks for cyber crime. That is why, added security is necessary and beneficial for the website owners.
WordPress hosting is specifically for the WordPress website users.
This is the best choice in web hosts. As the name implies, this server is dedicated to you alone. You do not share resources in dedicated hosting. The only point in dedicated hosting is that it is a bit expensive. The benefits of dedicated hosting is faster speed and more uptime.
In dedicated hosting, you have complete control over the website. You have technical control over the server settings. You choose the configuration, software, everything. Furthermore, you need not worry about the performance or the traffic on your website under dedicated hosting. Entrepreneurs and e-commerce website owners should opt for dedicated hosting.
Cloud hosting come with multiple servers. Each server has its own responsibilities. If one of the servers has a problem and cannot work the other server will take up its responsibilities. This feature makes cloud hosting better alternative of traditional hosting.
In traditional hosting, there is a dilemma on the price and the resources. You do not want to pay for the resources you do not use also you do not want to pay less so that it might affect your performance. But, this type of dilemma is not there in cloud hosting. The best cloud hosting plan to scale the resources that are in demand. You can easily pay for the resources you use and can also adjust the same in the admin dashboard.
Your site will perform the best under cloud hosting. You can get the required amount of traffic easily. Cloud hosting is good for the owners of the website whose page is growing up fast like the medium and large businesses.
You should look for the reseller hosting plan if you want to sell web hosting to other sites. This hosting is not for the ones who are beginning the website or who are looking for a host. It is white label web hosting.
Here, you buy a web hosting service and resell the same to your clients. The plus point here is that you get to resell the same at your own prices, and earn profits. Reseller hosting is for web designers, web developers, and agencies because they already have contact with various clients.