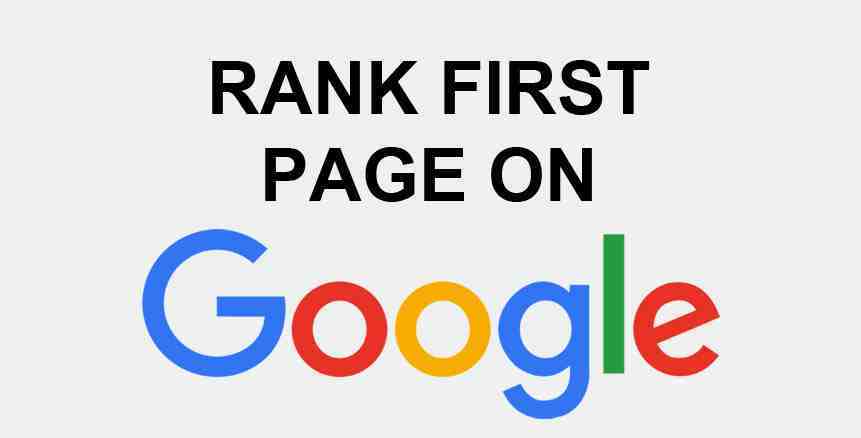 Do you know the most effective way to generate organic traffic? Here is the answer: appear on Google's first page. We know what you are thinking right now, "how can a new company get on Google's first page when there are already so many established websites there?" It is a mammoth task to appear on Google's first page when there is so much rat-race in the e-commerce world, but it is not impossible for anyone. Any reliable SEO company in Mahalaxmi can help you achieve this goal in no time. All you need is an effective strategy to make this dream come true. Here are all the ways to help your website appear on the first page of Google.
Invite crawlers to your website
Google uses crawlers to read websites, categorize and rank them in the search results. Ask Google to index your site, which will allow crawlers to examine it. Use a sitemap plugin to make Google index your website. Doing the step will only get your website on one of Google's pages, not necessarily the first page. Ensure that you have organized your website content in a structurally coherent manner so that the crawlers can analyze it easily.
Keyword research
The most common form of becoming visible on Google is ensuring that your content has enough keywords. The keywords should be versatile and updated regularly. It is better to focus on long-tailed keywords rather than short-tailed ones.
Design an effective SEO strategy
It does not mean anything to be on one of Google's pages if it is not the first one. You will need a content strategy to participate in this competition for Google's first page at the least. Making a content strategy is hard for one person, due to which it is better to contact an SEO company in Vile Parle.
Use social media
If you already have some content ready, use social media to promote it. Pay attention to the SEO quality of every piece of content you publish across social media platforms.

Use Google ads
Google ads require you to pay an amount every time someone clicks on your advertisement. However, several benefits make Google ads worth the money. You can change the targeting settings to publish your ads in the locations you want. Google ads help you reach people that are more likely to purchase your services.

Use Google Analytics
Google Analytics is a free tool that helps you understand how your advertisements perform across the platform. People use this tool to experiment with their content and discover the most effective format, keywords, etc.
Use Inbound links
Google determines the authority of your website by calculating its inbound links. An inbound link is something that redirects the user to your website. If another company mentions your website on their platform, it is an inbound link. Use your networking skills to generate as many inbound links as possible.

Loading speed
Google prioritizes websites that load fast, within a couple of seconds. Most people don't have the patience to wait until a website finishes loading, and they are less likely to go to a slow website again. Ensuring that your website is fast can help it reach more people and retain customers. An SEO company in Santacruz can help you decrease your website loading time.

Website security
Google prioritizes websites that have updated their security measures to keep visitors safe. Make sure to update your SSL certificate periodically. It may not affect the ranking of your website directly, but it helps to gain the trust of your customers.

URL
Believe it or not, your mother affects your website's ranking on Google search engine. Ensure that you're well is short and informative simultaneously. The content you post on your website should match your URL. If the content and URL do not match, Google will assume that you are using clickbait to attract people.
Now that you know the mechanics of Google's ranking system, you can design a website for success. It does not matter how many attractive colors you use on your website if you do not understand the SEO strategy. Remember that website designing is not a solo project but a collective effort. It will save you a lot of time and energy if you visit an SEO company to help you with your website.