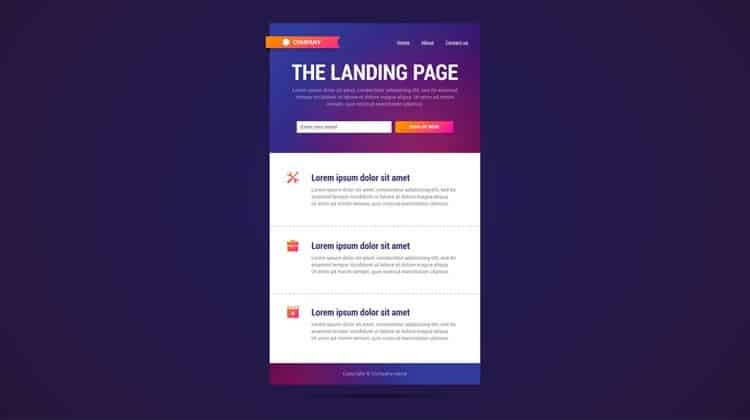 Almost every organization has a website and a social media page. However, every organization does not make the same profit level. Several factors affect the number of customers of a firm; one of them is a landing page. If your website does not have a landing page, make one immediately. It is a significant feature that converts leads into loyal customers. Why is a landing page so important? Here are all the reasons why your company needs a landing page right now:
Reduce the clutter
All companies send emails, social media handles and track the traffic to the website. However, some people do not like to receive so much information about one company every day. It is better to send customers to targeted landing pages instead of flooding their inboxes with too much information.
A home for your marketing offers and coupons
People do not always know the correct place to search for offers and coupons. Do not scatter these offers all over the place because it can confuse the potential customer. Compile all your deals/coupons on a landing page and have your website visitors enter your contact information to access the office. A digital marketing company in Mumbai can build an excellent landing page for your business.

Information collecting tool
Your landing page can work as an excellent information collecting tool, which can help you to gather more customers. Every time somebody purchases your landing page, you receive valuable information about them. With enough data, landing pages help you understand the demographics and behavior of the people buying from your company. This information can help you generate more customers.

Understand your prospects
Landing pages generate leads and enable you to track reconversions of existing customers. It helps you identify the customers' engagement in your company. You can keep a track of your leads' behavior on your website and use that information to optimize sales. After all, understanding mass psychology is the best way to maximize lead generation.
Enhance secondary marketing methods
No company relies on only one technique or channel. Firms market their products through their website, social media, newsletters, and other mediums. You can send a landing page to all of these channels, thus redirecting your customers to the central target. With the help of a landing page, you can generate more customers from every platform.
Analyze your marketing method
Landing pages are a hub of valuable customer information that can help you understand your audience. Analysing the metrics of your landing pages helps understand the effectiveness of your offers, coupons, products, and content. You can compare all the elements on your website and understand which ones are performing the best. Without a landing page, it is impossible to generate such crucial information. Digital marketing services in Mumbai have several packages to help you analyze your landing page metrics effectively.
Reduce distractions
Landing pages inspire your audience to engage in a specific behavior instead of generating shallow engagement. For example, suppose you post the link of your website on a social media channel to generate leads. The people who click on that link will explore your website and leave, most likely without buying anything or making an account. However, if you post a link to your landing page instead of the website, people interested in your services may visit and make a purchase.
Now that you have understood the significance of a landing page, it is time to make one. In brief, a landing page helps you generate leads, eliminate distractions, and gather valuable information about them. Certain aspects make a landing page effective, but that is another story. Try it yourself and check the increase in customer engagement after building a landing page. It is among the most crucial components of any website, due to which every company should have one.