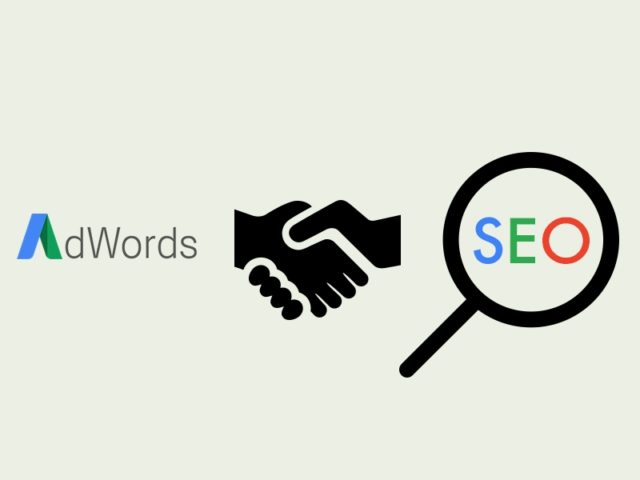 When we compare SEO to Google Ads, which was known as Adwords, it's moreover comparing apples to oranges: both of them have the function to bring your business in front of possible buyers on the Search Engine Results Page. The main role of SEO is to raise your site's ranks which will eventually appear when people search for items or keywords related to your content. Ads can help you to target specific keyword phrases and will further design an ad that will encourage your site and content to people who are searching for those phrases.
What is SEO?
Search Engine Optimization, or SEO, is the process of improving your ranking in Bing, Yahoo, Google, and other major search engines' search engine results pages. To do this, you must ensure that your website is search engine friendly.
A website that is search engine friendly may be easily 'read' by search engines and used by people.
What is Google AdWords?
If you're new to digital marketing, you've probably heard buzzwords like PPC, Adwords, and terminology like CPC, bids, and campaigns but have no idea what they mean. Don't worry, the goal of this piece is to get things straightened up. Let's get this party started.
Google Ads is Google's pay-per-click (PPC) advertising service that allows companies and web designers like you to bid on the opportunity to have ads appear next to searches on Google.com, just when people are searching for what you have to offer. You will have to pay when anyone clicks on your displayed ad and the customer further visits your website or contacts your business. This type of advertising allows you to reach huge online audience.
AdWords VS SEO
Let's compare AdWords and SEO now that you have a rough concept of what they are:
SEO recommended practises are relevant to all search engines, while Adwords is only for Google sites and websites that utilise Google Adsense.
Organic traffic is free, whereas Adwords traffic is purchased.
Adwords advertising shows at the top and bottom of Google Search Results, and you can acquire one of those ad places under specific circumstances, but SEO requires a lot more effort to get one of the leading ranks in the organic search results.
Adwords is faster than SEO since you can set up advertising campaigns nearly instantaneously and begin receiving targeted visitors, whereas SEO takes a long time to achieve strong rankings and traffic.
It is easy to measure the ROI with Adwords, but it is more complicated with SEO because there are many more elements at play than just ad expenditure and income.
When you cease running AdWords advertisements, your traffic will end as well, however if you start obtaining organic visitors through SEO, your traffic will remain indefinitely.
With Adwords, you may target a large number of keywords at once, however with SEO, you should concentrate on a small number of keywords for the greatest results.
Adwords allows you to advertise on other Google websites as well as websites that utilise Google Adsense, whereas SEO results are limited to the search results pages.
Which is the best marketing technique for you?
AdWords is the perfect spot to start for new businesses.
Our major aim in our internet marketing campaigns when we first started out as a pure SEO business was to help our customers gain traffic from Search Engines using SEO.
This is still our main objective today, but as we've worked with customers in various areas over the years, we've learned that business owners often want speedier and more immediate results, which is where Adwords comes in.
You'll have to pay for each Adwords visit, but if your campaigns are lucrative, you'll be able to justify the investment in PPC and fulfil your business goals.
Adwords is perfect for startups and new businesses who need to quickly receive focused traffic in order to make sales, locate new consumers, or test their goods, procedures, website efficacy, or any other aspect of their sales or marketing operations.
Conclusion
Although Adwords and SEO are not rivals, they are both strong tools in your digital marketing toolbox. You may utilise Google Adwords to get quick traffic, but SEO is required for long-term and sustained online success.