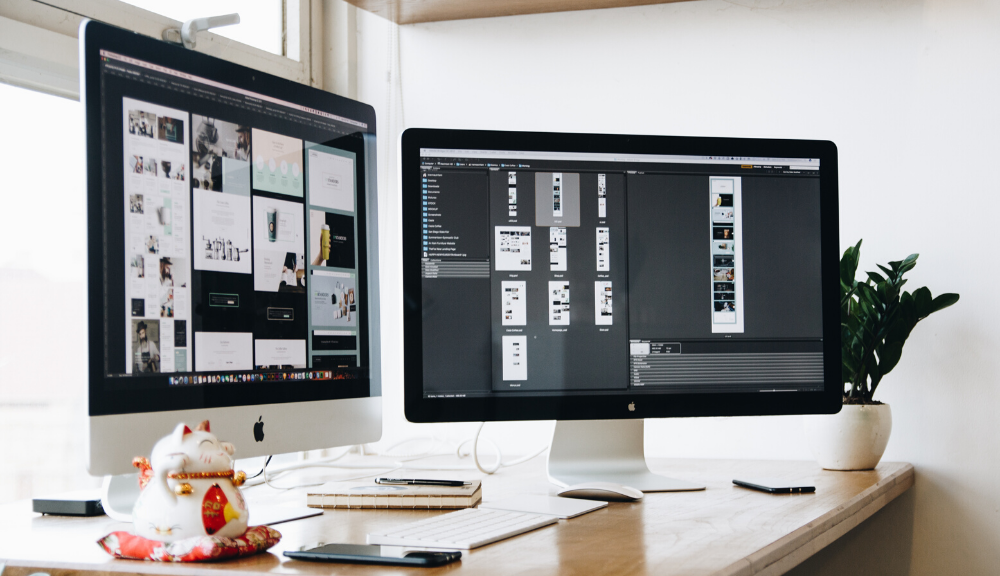 Introduction
You can make your website responsive by employing a good Website development company in Kandivali. A responsive web design is a method of coding and designing a website that provides an excellent viewing experience across a broad range of devices, from cell phones to desktop computers. It enables the website to deliver a similar user experience no matter which device a user may be using. Here are 10 important reasons to have a responsive website :
1.Recommended by Google
Google recommends this because they use a single URL, making it simpler for them to crawl and index your domain's content. It also provides better user experiences. For more details, one can visit any qualified website designing company in Andheri or any other locations where good web design companies are located.
2. Mobile/Tablet Usage will Continue to Rise
The use of tablet and mobile devices will continue to rise. The surging use of the internet on tablet and mobile devices is the primary motivation behind the creation of responsive web design. However, a good number of businesses (mostly traditional) have not yet picked up on the trend of optimizing their online presence for the increasing percentages of smartphone and tablet internet users.
3.Improved Local Search Rankings
Google has proposed that the mobile-optimized, responsive sites be notably featured in local search results.
This is hugely significant for local businesses and street retailers; with a responsive website, rankings would improve.
4.Increased Mobile SEO Performance
In reference to SEO, one of the major challenges takes place by creating a separate mobile site is that you need to put together the authority of this site from the origin. Most of the separate mobile sites do not rank well in search engines, such as Google. So, redesigning your website as responsive will let you focus on SEO for a single site; this means links will get redirected to one domain.
5.Saves Time and Money
It saves your time as you aren't deciding to hire a designer to build an additional stand-alone mobile site. Also, management and maintenance of the site become simple. It saves money as the tax for maintaining and developing one website is less than having two. This will result in a notable saving of money, which one can spend elsewhere to strengthen SEO.
6.Improved Local Speed on Mobile
The ideal loading time for the content above the fold is under 1 second, and for the whole page, under 2 seconds. When loading takes longer, the users tend to leave your site and choose the next one, so a responsive design is essential.
7.Easier to Manage
Separate mobile and desktop sites need two distinct marketing and SEO strategies; maintenance of such sites will take longer. Investing in a responsive website makes more sense as it will be easier to manage and quick to update. Hence, you will be creating double the amount of work for your business and yourself by having separate mobile and desktop sites.
8.Social Shares with More Impact
A responsive site can build strong social shares with just one URL, and when the sites get shared or on whichever device the links are viewed, all site content will be precise and easy to navigate. Social shares do effect your website's SEO, having numerous versions of the one page will undermine the effect of any shares.
9.Better Online User Experience
The users don't have to deal with shrinking, zooming, and panning images and text on the screen. Instead, all of the content adjusts to the screen size of the device automatically.
If a user visits your site and is disappointed or does not find the content he/she was looking for, then there is a 61% chance that they will leave your site right away and head to a new site. But, if a user gets a positive experience while surfing on your mobile website, that user will be 67% more apt to use a service or buy a product from your business website.
10.Consolidate Analytics
A responsive site works with analytics tools like Google Analytics, which are now optimized to address multiple gadgets and responsive reporting.
Conclusion Responsive web design will only thrive as the amount of tablet and mobile devices increases, so make sure to discuss responsive web design while hiring a website designing company. Any good website designing company in Bandra would be a convenient choice for designing your website.